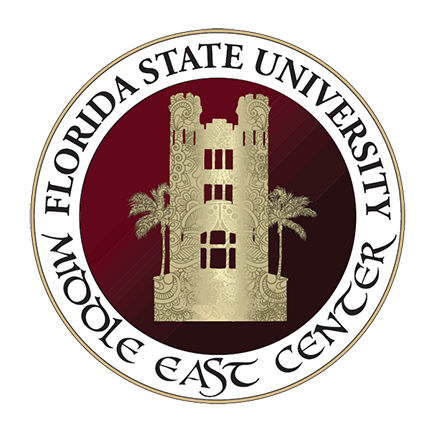 ​
Welcome to the Middle East Center (MEC) at Florida State University. Created in 2006, the MEC's main objective is to provide an academic environment for students from a multitude of disciplines to develop a deeper understanding of the Middle East. The MEC also administers FSU's Bachelor of Arts in Middle Eastern Studies, as well as minors in Arabic and Middle Eastern Studies.
Fall 2021 Advising Hours and General Questions
We are here to help advise our MES students during Fall 2021. Dr. Zeina Schlenoff (zschlenoff@fsu.edu) is available Wednesdays 11:30-12:30 or by appointment. Dr. Zafer Lababidi (zlababidi@fsu.edu) is available Mondays 1:00-2:00, Tuesdays 10:00-11:00 and by appointment.
 MEC Open House
MEC will be hosting an open house for students and faculty to gather to discuss the Middle East and give students a chance to learn about Middle Eastern Studies at FSU. The date and time will be announced shortly. 
Upcoming Events
Student Highlights
Ariana Richter is a double major in International Affairs and Middle Eastern Studies. She is currently working on a thesis paper that discusses regional conflicts and their effects on humanitarian crises, specifically focusing on the Civil War in Yemen and rising rates of child marriage. She hopes to one day become a refugee lawyer and assist individuals who are fleeing persecution in their home country. Using her Arabic skills, she is interested in assisting women and children located in the Middle Eastern successfully seek asylum in the United States.
FSU MEC News
MEC Launches 12th Middle East Film Festival
Mon 2/22/2021- 12pm
The MEC and FSU's Student Life Cinema are delighted to announce the 12th Middle East Film Festival at FSU. The festival starts on Sunday, February 21 and ends on Sunday, March 21. There will be a total of 5 films over 5 Sundays. We hope you will join us by watching these films virtually from the comfort of your home. The event is free and open to anyone from the public who wants to watch the films. 
---
title-inside title-centered
2